01.23.21
Taylor and Josh had the most beautiful wedding reception at The Clayton House in January and we wanted to give you an inside look at how they incorporated their navy blue and blush pink color palette into their decor and details.
Starting at 5 p.m., cocktail hour kicked off with lemon drop cocktails featuring their pups faces as art overtop each drink, as well as a lounge area to accommodate guests before the dancing and dinner began. Once guests were finished enjoying light bites and lemon drops, they were escorted into The Great Room where they passed by an elegant seating chart that doubled as decor. A plated dinner was served to each guest starting with a Caprese salad followed by their entree of choice; either a four-cheese ravioli for a vegetarian option, lemon chicken scallopini for a chicken option or braised beef short rib for a beef option.
As soon as dinner was over, everyone enjoyed a champagne toast to the newlyweds and the dancing began! Taylor and Josh's friends and family danced the night away and finally ended the night with a big farewell!
Make sure you check out all the talented vendors linked below!
Vendors
Photographer: Ryann Lindsey Photography / @ryannlindseyphotography
Planners: Your Jubilee / @yourjubilee
Florist: Avant-Garde / @avantgardefloraldesignstudio
Rentals: Event Rents / @eventrentsaz
Rentals: Prim Rentals / @primrentals
DJ: Desert House Productions / @deserthouseproductions
Custom Cocktails: Couple of Bartenders / @coupleofbartenders & SipMi / @sipmiusa
Cake & Desserts: A Bakeshop / @abakeshop
Videographer: Good Vibe Media / @thegoodvibemedia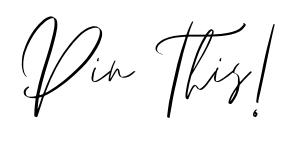 The Gallery